Topographic survey is what we started out from.
Since 2009 till now, topographic survey is considered to be one of our main activities. Since 2009, we have gained experience in conducting topographic surveys for civil and industrial projects.
We carried out topographic surveys for industrial projects: topographic surveys for development of rotation villages, topographic surveys of open pits, topographic surveys of dumps at the deposits, topographic surveys for design of highways and topographic surveys of railways and railway stations.
Also, our specialists have wide experience in performing topographic surveys for civil construction: topographic survey performing for drawing up master plans of settlements, topographic survey of lands added to a city, topographic survey of intra-city sites and utilities.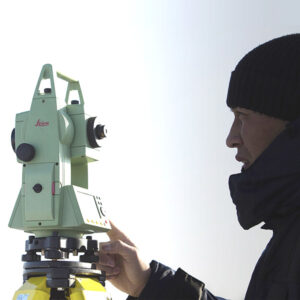 Now our team of surveyors employs people who have gained all the experience of the company since 2009 and constantly raise their competence. We also offer our clients a topographic survey being performed according up-to-date technologies that allow us to achieve an accuracy of up to 1 mm both in plan-view and height.
Why choose us?
– We do not focus on money, we strive for challenge to be successfully met and do our best to exclude problems that may arise in the future;
– We use all our experience gained to accomplish your tasks;
– We guarantee that our work will be done well and we are responsible for it even after signing the certificate of completion;
– We value our deserved reputation, so we do our best to keep the client always satisfied;
– We have assembled a team of surveyors who love their job … at least they say they do 🙂